The Fresh Fiction Podcast is brought to you by REVELL BOOKS and BETHANY HOUSE, publishers of ENCLAVE by THOMAS LOCKE. 
In a distant future, 50 years after an event called the Great Crash, America no longer reflects the great country it once was. Now the country is sliced into communities called enclaves, some more prosperous than others. Two of the largest and most affluent southern enclaves, Charlotte and Atlanta, remains stable and business friendly, but that all changes when a new vein of gold is discovered, sending everyone into a tizzy of hope and fear. Of course, there are good forces and bad in the enclave, but one young man holds the key to keeping the peace — as long as he's able to keep his secret while helping keep the attention on Catawba to a minimum. Thomas Locke's newest sci-fi adventure, ENCLAVE, is available in book stores now, and he's here to tell us all about this new novel. Welcome, Thomas, to the Fresh Fiction Podcast.
We're still growing, so please help us out by subscribing and rating the podcast, leaving a comment, or even just sharing it on social media. You can find us on twitter, Instagram, and on Facebook. I'll be back next time with something new to watch, read, and listen to!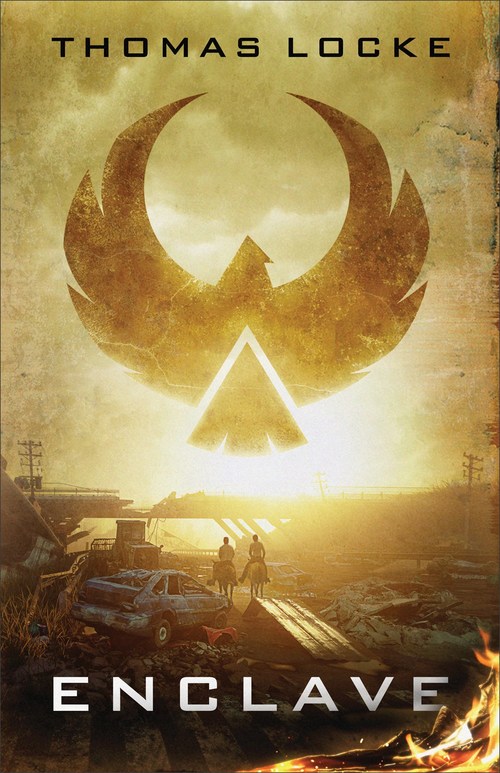 It's been 50 years since the Great Crash and what was once America is now a collection of enclaves, governed on the local level and only loosely tied together by the farce of a federal government. Catawba, one of the largest and most affluent enclaves in the southern states, is relatively stable and maintains a successful business of trade with nearby enclaves, including the one at Charlotte Township. But when a new vein of gold is found beneath the feet of those in Catawba, it's only a matter of time before trouble finds them.
Now the future of Catawba may be in the hands of an untried 21-year-old trader named Caleb. And Caleb knows that if his secret were ever to come out, he would never see another dawn.
Science Fiction | Young Adult [Revell, On Sale: November 20, 2018, Hardcover / e-Book, ISBN: 9780800727918 / eISBN: 9781493413980]