The Fresh Fiction Podcast is brought to you by REVELL BOOKS and BETHANY HOUSE, publishers of THE SOUND OF DISTANT THUNDER by Jan Drexler.
Jan Drexler helped Gwen kick off season two with stories about researching Amish culture, how a school project for her kiddos sparked her to write her first novel, and what she likes to read to unwind.
We're still growing, so please help us out by subscribing and rating the podcast, leaving a comment, or even just sharing it on social media. You can find us on twitter, Instagram, and on Facebook. I'll be back next time with something new to watch, read, and listen to!
The Amish of Weaver's Creek #1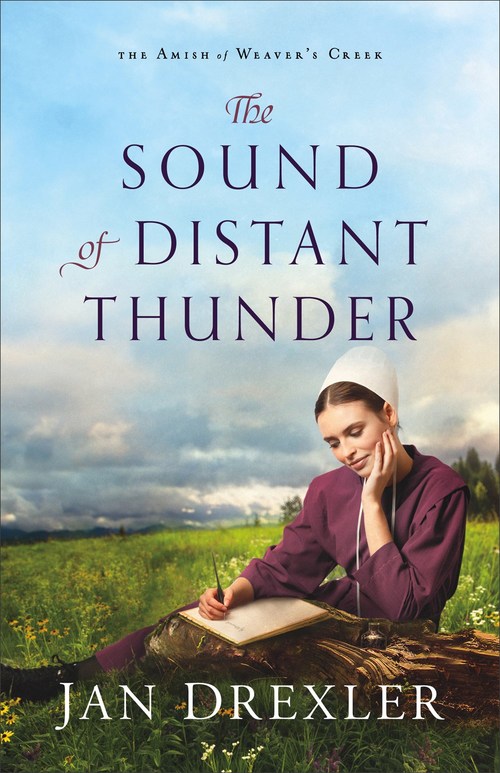 Katie Stuckey and Jonas Weaver are both romantics. Seventeen-year-old Katie is starry-eyed, in love with the idea of being in love, and does not want to wait to marry Jonas until she is eighteen, despite her parents' insistence. So much can happen in a year. Twenty-year-old Jonas is taken in by the romance of soldiering, especially in defense of anti-slavery, even though he knows war is at odds with the teachings of the church. When his married brother's name comes up in the draft list, he volunteers to take his brother's place. But can the commitment Katie and Jonas have made to each other survive the separation?
From the talented pen of Jan Drexler comes this brand new Amish series set against the backdrop of the Civil War. She puts her characters to the test as they struggle to reconcile their convictions and desires while the national conflict threatens to undermine and engulf their community.
Amish | Inspirational Romance [Revell, On Sale: September 18, 2018, Paperback / e-Book, ISBN: 9780800729318 / eISBN: 9781493415083]