The Fresh Fiction Podcast is brought to you by REVELL and BETHANY HOUSE, who are celebrating the release of PELICAN POINT by Irene Hannon.
Hi guys! Welcome back to the Fresh Fiction Podcast, where we break down all the fun things we've watched, read, and listened to this week. I'm your new best friend, Gwen Reyes. Today is all about the royal wedding. Did you watch it on Saturday? I'm still obsessed and can't wait to dig in.
Also on today's episode, I chatted with Laura Frantz, author of THE LACEMAKER.We talked about the Revolutionary War, Colonal Williamsburg, and why historical fiction makes learning history fun.
We're still growing, so please help us out by rating the podcast, leaving a comment, or even just sharing it on social media. You can find us on twitter, Instagram, and on Facebook. I'll be back next time with something new to watch, read, and listen to!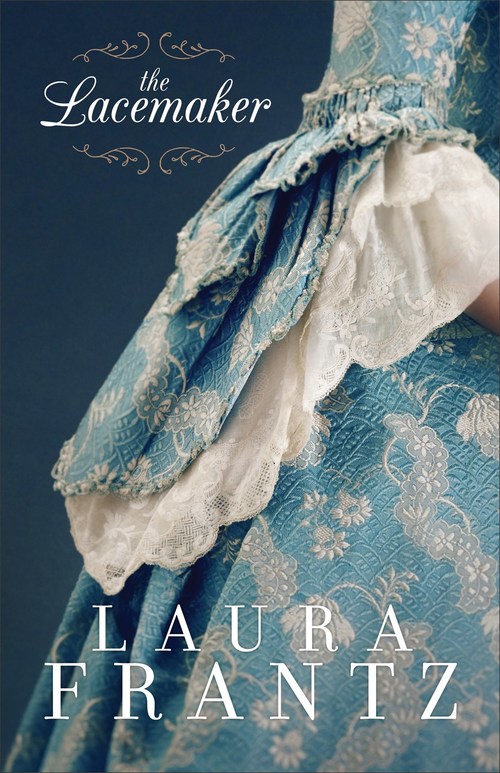 On the eve of her wedding, Lady Elisabeth Lawson's world is shattered, as surely as the fine glass windows of her colonial Williamsburg home. In a town seething with Patriots ready for rebellion, her protection comes from an unlikely source--now if she could only protect her heart.
When colonial Williamsburg explodes like a powder keg on the eve of the American Revolution, Lady Elisabeth "Liberty" Lawson is abandoned by her fiancé and suspected of being a spy for the hated British. No one comes to her aid save the Patriot Noble Rynallt, a man with formidable enemies of his own. Liberty is left with a terrible choice. Will the Virginia belle turned lacemaker side with the radical revolutionaries, or stay true to her English roots? And at what cost?
Historical romance favorite Laura Frantz is back with a suspenseful story of love, betrayal, and new beginnings. With her meticulous eye for detail and her knack for creating living, breathing characters, Frantz continues to enchant historical fiction readers who long to feel they are a part of the story.
Inspirational Romance | Inspirational Historical | Romance Historical [Revell, On Sale: January 2, 2018, Paperback / e-Book, ISBN: 9780800726638 / eISBN: 9781493412501]