The Fresh Fiction Podcast is brought to you by REVELL and BETHANY HOUSE BOOKS, who are celebrating the release of THE ACCIDENTAL GUARDIAN by Mary Connealy.
Hi guys! Welcome back to the Fresh Fiction Podcast, where we break down all the fun things we've watched, read, and listened to this week. I'm your new best friend, Gwen Reyes. Today I'm digging into the latest Hamildrop from Lin-Manuel Miranda called FIRST BURN. I also fell in love with the new movie, BOOK CLUB (read my review).
Also on today's episode, I chatted with Lynette Eason, author of OATH OF HONOR. We talked about how she creates high suspense with great romances, her love of WHEN CALLS THE HEART, and how reading in her genre makes her a better writer.
If you love what you hear, don't forget to subscribe to the Fresh Fiction Podcast on iTunes, Stitcher, and Google Play – or any of your favorite podcast apps. You can also follow me on Twitter and Instagram.
We're still growing, so please help us out by rating the podcast, leaving a comment, or even just sharing it on social media. You can find us on twitter, Instagram, and on Facebook. I'll be back next time with something new to watch, read, and listen to!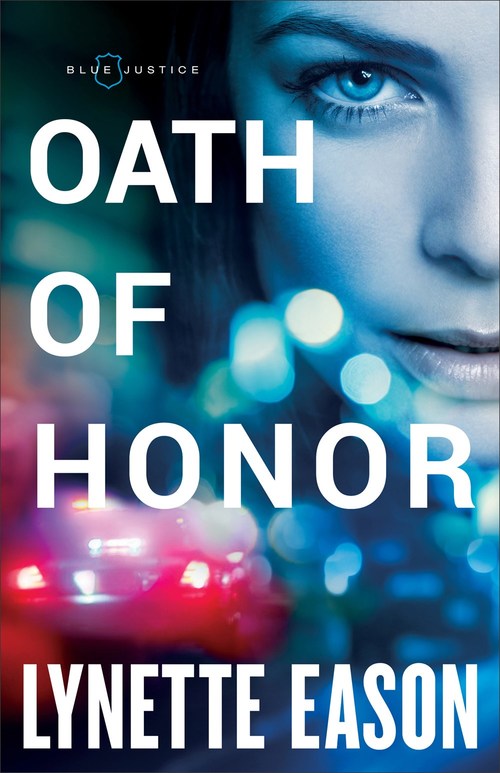 When police officer Isabelle St. John's partner is murdered, she must work with Detective Ryan Marshall to solve a case that may force her to choose between family and justice.
Police officer Isabelle St. John loves her crazy, loud, law-enforcement family. With three brothers and two sisters, she's never without someone to hang out with--or fight with. And she knows they'll be there for her when things get tough. Like when her partner is murdered and she barely escapes with her own life.
Determined to discover exactly what happened, Izzy's investigation sends her headfirst into a criminal organization, possibly with cops on the payroll--including someone from her own family. With her dead partner's handsome homicide detective brother Ryan shadowing her every move, Izzy's head is spinning. How can she secure justice for her partner when doing so could mean sending someone she loves to prison? And how will she guard her heart when the man she's had a secret crush on for years won't leave her side?
With her signature fast-paced, edge-of-your-seat action, Lynette Eason invites readers into a captivating new series where justice is a family affair.
Romance Suspense | Inspirational Romance [Revell, On Sale: January 2, 2018, Paperback / e-Book, ISBN: 9780800727215 / eISBN: 9781493412532]

Can a murder be solved or will secrets be reveal that puts others in danger?