The Fresh Fiction Podcast is brought to you by REVELL BOOKS and BETHANY HOUSE, publishers of the new book TOGETHER FOREVER by Jody Hedlund.
Today Jody shared with me the history of orphan trains, the research she did for TOGETHER FOREVER, and how her mom was the most encouraging figure in her writing career as she fostered her love of reading and creativity from an early age. Jody and I had a blast talking and I hope you enjoy our interview.
We're still growing, so please help us out by subscribing and rating the podcast, leaving a comment, or even just sharing it on social media. You can find us on twitter, Instagram, and on Facebook. I'll be back next time with something new to watch, read, and listen to!
Orphan Train #2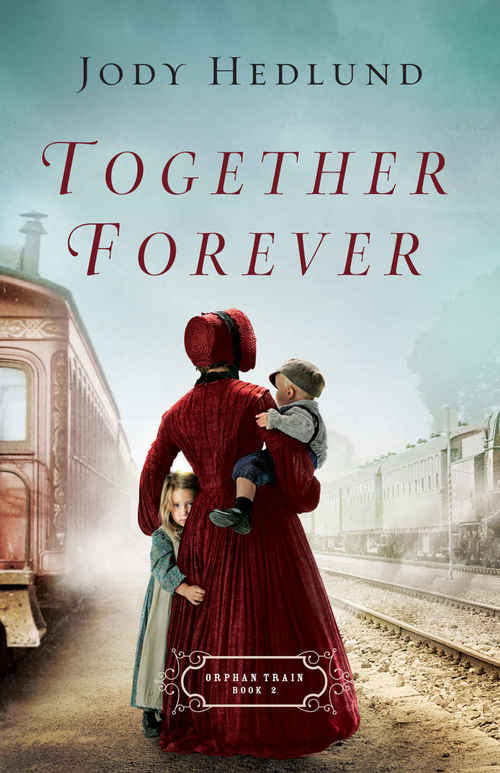 Marianne Neumann has one goal in life: to find her lost younger sister, Sophie. When Marianne takes a job as a placing agent with the Children's Aid Society in 1858 New York, she not only hopes to give children a better life but seeks to discover whether Sophie ended up leaving the city on an orphan train.
Andrew Brady, her fellow agent on her first placing trip, is a former schoolteacher who has an easy way with the children--firm but tender and funny. Underneath his handsome charm, though, seems to linger a grief that won't go away--and a secret from his past that he keeps hidden. As the two team up placing orphans amid small railroad towns in Illinois, they find themselves growing ever closer . . . until a shocking tragedy threatens to upend all their work and change one of their lives forever.
Historical | Inspirational [Bethany House, On Sale: May 1, 2018, Paperback / e-Book, ISBN: 9780764218057 / eISBN: 9781493414819]