The Fresh Fiction Podcast is brought to you by REVELL BOOKS and BETHANY HOUSE, publishers of the new books A REFUGE ASSURED by Jocelyn Green. I'm your host Gwen Reyes and I recently chatted with Jocelyn about A REFUGE ASSURED, writing historical romances set in the colonial times, and how watching PARKS AND RECREATION with her husband after a long day is the perfect way to unwind.
We're still growing, so please help us out by subscribing and rating the podcast, leaving a comment, or even just sharing it on social media. You can find us on twitter, Instagram, and on Facebook. I'll be back next time with something new to watch, read, and listen to!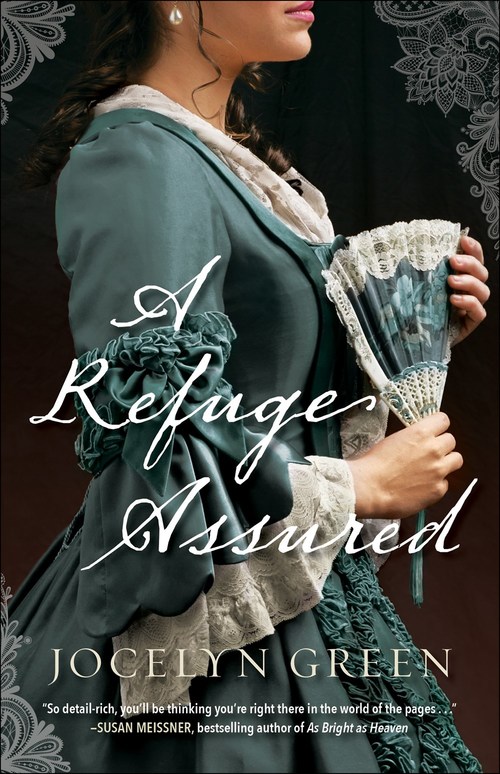 Lacemaker Vivienne Rivard never imagined her craft could threaten her life. Yet in revolutionary France, it is a death sentence when the nobility, and those associated with them, are forced to the guillotine. Vivienne flees to Philadelphia but finds the same dangers lurking in the French Quarter, as revolutionary sympathizers threaten the life of a young boy left in her care, who some suspect to be the Dauphin. Can the French settlement, Azilum, offer permanent refuge?
Militiaman Liam Delaney proudly served in the American Revolution, but now that the new government has imposed an oppressive tax that impacts his family, he barely recognizes the democracy he fought for. He wants only to cultivate the land of his hard-won farm near Azilum, but soon finds himself drawn into the escalating tension of the Whiskey Rebellion. When he meets a beautiful young Frenchwoman recently arrived from Paris, they will be drawn together in surprising ways to fight for the peace and safety for which they long.
Inspirational Historical | Romance Historical [Bethany House, On Sale: February 6, 2018, Paperback, ISBN: 9780764219078 / eISBN: 9781493413690]