Welcome back to the Fresh Fiction Podcast. Today I'm joined by author Denise Swanson, whose newest mystery, DIE ME A RIVER, is the second book in her Welcome Back to Scumble River series. In DIE ME A RIVER Scumble River school psychologist, Skye Denison-Boyd, is captivated by the body discovered in a local bowling alley. Everyone in the small town has a reason to want Paige Myler dead — she's the representative of the insurance company many residents are suing for following the tornado in the previous book — which then makes everyone a suspect. I'm thrilled to welcome Denise Swanson to the podcast.
If you love what you hear there are a few ways you can help us during season two. First, don't forget to subscribe to the Fresh Fiction Podcast on iTunes and Stitcher – or any of your favorite podcast apps. Rating, reviewing, and sharing the podcast with your friends helps us out more than you know. Sharing is caring, as they say.
You can find me on Twitter and instagram as @reelvixen.
You can Fresh Fiction on Twitter, Instagram, and on Facebook.
Welcome Back to Scumble River #2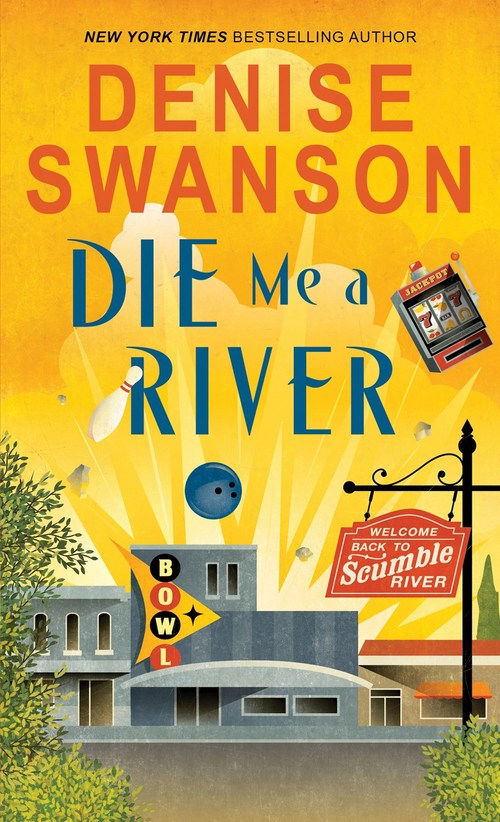 In Scumble River, Skye investigates a suspicious death at the local bowling alley. And with a murderer on the loose, there's no time to spare…
Skye Denison-Boyd and her husband, Wally, are meeting with their priest to finalize the arrangements for their twins' baptism when a loud blast rocks the rectory. Seconds later, they discover that there has been an explosion at the town bowling alley. Although the bowling alley was closed at the time, there's a dead body inside, soon identified as Paige Myler. Paige was a representative for a huge property/casualty insurance company that many Scumble Riverites are suing in the wake of a recent tornado.
Even with two newborns to care for, Skye can't help herself from looking more closely into the suspicious death—and what she finds is much more sinister than she ever imagined.
Mystery [Sourcebooks Landmark, On Sale: September 4, 2018, Mass Market Paperback / e-Book, ISBN: 9781492648352 / eISBN: 9781492648369]

Another fun visit to Scumble River...